Domains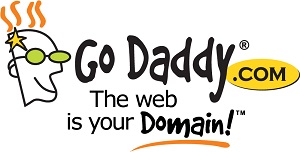 We buy ALL of our domains through our GoDaddy account. Because of the volume of purchases we make with GoDaddy, we can save you a few bucks every year. We not only save you a few bucks, we make every effort to keep your domain safe and protected.
When you domain comes up for renewal, we will send you a email to the email account we have on file. If we do not get a response, we will email you again and again if needed. If we have not heard from you within a week of the domain expiring, we now get on the phone and try to talk to you personally. The big boys cannot offer this service as it is just too time consuming.
Have you ever talked to someone who has lost their domain to someone else? We have and it is never a good conversation. Some companies will buy these used domains to simply hold them ransome for a high renewal fee ranging from $100- $1000.00 depending on what they feel they can get you to pay.
If you are a current client with Hippo Daddy and you cannot renew your domain or hosting on time, please give us a call and we will renew for you as one of our client services. The nightmare stories you read are true and we do not want you in this position.
About 1/3 of our clients already have their own domain and do not need us to manage the domains in their control. We email these clients right along with our own domain clients so they are not lost in the shuffle.
If you are looking for a specific domain name, we can buy it for you or walk you through the steps with GoDaddy. If your domain choice is taken, we can help you find one that will work for you.