E-Commerce Sites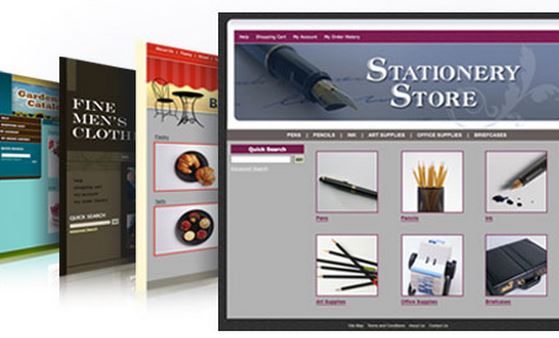 Hippo Daddy Web Design offers multiple plans that fit a variety of online business needs. These plans vary based on the number of different products you plan to sell online, the amount of images you want to display for each product, and your disk space and bandwidth requirements.
We recommend that you select the best shopping cart plan based on the total number of different products you're offering, and how many images you want to display for each product.
Our shopping cart program includes hosting and all the other tools you need to establish your eCommerce website. The built-in Store Setup Wizard guides you through configuring your online store.
We choose a standard template that best works for you and then addyour logo, custom colors and fonts, and continue to customize the other store design elements through our eCommerce shopping cart software.
Next, we begin to add products to your catalog and create categories for organizing your products on your storefront. You can also add compelling images to your products to make them stand out to customers online.
Finally, decide how you want your customers to pay you, select your tax and shipping options, and then publish your shopping cart website.
Fees depend on how many products you are offering for sale at any one time... ranging from 1 to unlimited numbers.
Contact us for a free quote. Once the site is ready to go live, you can add and delete items on your own with ease.